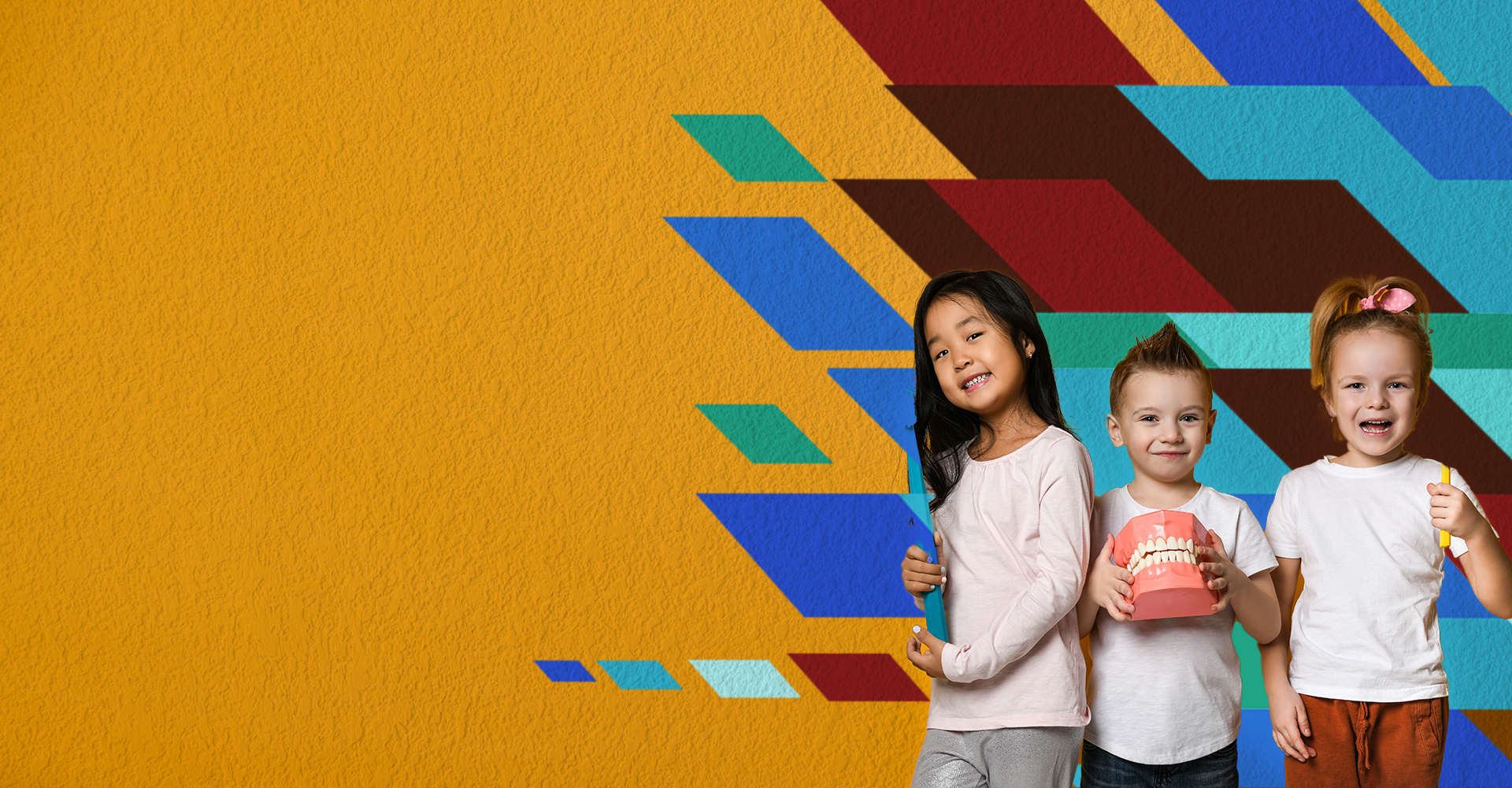 Specialists Practicing Excellence in Pediatric Dentistry and Orthodontic Care
The Doctors of Associated Dental Specialists of Long Grove are committed to helping infants, children, teens and all young people with every kind of individual need achieve optimal oral health. From seeing all stages of oral-facial development, to restorative, preventive, and orthodontic treatments, we accommodate the oral care needs of both children and special needs adults.
Our Staff Appointments at the leading medical institutions in the region allows us to treat patients with all special medical conditions safely and comfortably. As Board Certified specialists both Dr. Cannon and Tylka maintain hospital privileges at Ann and Robert Lurie Children's Hospital and Dr. Tylka at Loyola University's Foster McGaw hospital for those patients requiring hospital-based dentistry.
All three dentists are Board Certified by state and national Specialty Boards and are members of their specialty organizations. A testament to their wonderful care can be found in the words of the many patients and families they have worked with over the years in the postings on social media (check out the Yelp, Google and Facebook reviews!). A professional 24/7 answering service means being able to leave a message or seek emergency care from one of the doctors.
Why Choose Us?
On Staff at Leading Medical Centers
24/7 Emergency Services Available
Multi-Specialty Practice Including Children's Dentistry
State-of-the-Art Technology
Complimentary Orthodontic Consultations
Excellence in Pediatric Dental Care

About Our Dedicated Team
Our dental team has a reputation for practicing excellence in the areas of orthodontic and pediatric care. Conveniently located in Long Grove for almost 40 years, the Associated Dental Specialists of Long Grove have continued to provide treatment with the highest standards of excellence in children's dentistry. Our experienced hygienists and the doctors; Dr. Michael G. Durbin, Dr. Joseph A. Tylka, and Dr. Mark L. Cannon also bring more than 80 years of dental knowledge and expertise to treat your child.
MEET THE DOCTORS
Our Children's Dental Services
We Specialize in Providing the Most up-to-date Pediatric Dental and Orthodontic Treatment
Mission Statement
Our dental practice is a multi-specialty practice. We are expressly dedicated to protecting the dental health of infants, children, adolescents and patients with special needs. We provide orthodontic care for patient's of ALL ages. Our services include assessment of oral-facial growth and development, preventive and restorative dentistry, orthodontics, behavior management, and hospital dentistry. We treat healthy children and adolescents as well as children and young adults with special needs. Most importantly, we love children and believe that every child does something right during a dental visit.
Taking Care of All Your Dental Care Needs
At Associated Dental Specialists Of Long Grove, we are committed to delivering progressive, personalized orthodontic and pediatric dental care. We have pediatric specialists available that regularly teach at major medical centers and can provide your child with treatment at Ann and Robert Lurie Children's Hospital, as well as Loyola University Medical Center. Our specialized care also includes serving medically challenged patients, including individuals with Autism, Down Syndrome, Cerebral Palsy, Developmental Delay, Neurologic Disorders, and Cardiac Defects. When treating patients with special needs, we do so using the latest in preventive care and with extensive experience in even the rarest of diseases. Above all else, treating patients with dignity and respect are our top priorities.
What Our Patients Have to Say
I am so thankful for this dental office! Dr Cannon is a fabulous pediatric dentist who makes appointments as pleasant as possible for little children. His humorous & calm approach helped my daughter be accepting of a dental exam at age 3. Dr. Cannon is also an accomplished professional who is involved in research and speaks/presents all over the world. You can be confident that your child is receiving the best, most current, & well-researched care. Despite his many roles & busy schedule, we are always seen on time and never feel rushed. The staff & hygienists at this office are equally welcoming & wonderful! Email & text message appointment confirmation options help greatly. Fees & insurance coverage are clearly detailed.
Patient of Associated Dental Specialists, Google Reviews
I have three boys and have been bringing them here for the last 4 years. Prior to coming to Dr. Cannon, my oldest son had many cavities every time he went to the dentist. Since we have had Dr. Cannon work on him he has been cavity free. He really cares for his patients with a goal on long term care.
Patient of Associated Dental Specialists, Google Reviews
All 3 of my children are patients at Associated Dental Specialist of Long Grove. Dr. Cannon and Staff are "best in class" for all your dental needs. Knowledgeable, friendly and committed to their patients.
Patient of Associated Dental Specialists, Google Reviews
4160 Illinois 83
Suite 308
Long Grove, IL 60047
United States
Get Directions
| Day | Time slot | Comment |
| --- | --- | --- |
| Sunday: | Closed | |
| Monday: | 8:00 am-5:00 pm | |
| Tuesday: | 8:00 am-5:00 pm | |
| Wednesday: | 8:00 am-5:00 pm | |
| Thursday: | 8:00 am-5:00 pm | |
| Friday: | 8:00 am-4:00 pm | |
| Saturday: | 8:00 am-1:00 pm | |
Get In Touch with Us to Discuss Our Children's Dentistry Services
We're available to answer your questions. Please complete the contact form or call us at 847-634-6166.
Contact Us